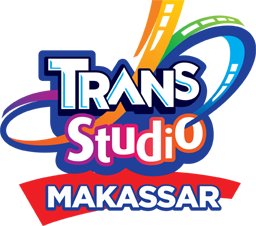 PT Rekreasindo Nusantara (Makassar)
PT. Rekreasindo Nusantara (Trans Studio Makassar) is the first Indoor Theme Park in Indonesia that offers 22 exciting and entertaining rides in 4 different zones with its unique thematic. Trans Studio is offering an opportunity for young professionals with creative and innovative background to fill the below position :
Electrical Engineer
Sulawesi Selatan - Makassar
Candidate must possess at least a SMU, Diploma, Engineering (Electrical/Electronic) or equivalent.
Required skill(s): maintenance practices, electric welding, Machine And Equipment Maintenance.
Applicants must be willing to work in Makassar.
Fresh graduates/Entry level applicants are encouraged to apply.
Full-Time position(s) available.
Send your application, CV and current photo to below email address. Please kindly write down the position you wish to apply on the top right corner of the envelope or at your email subject :
Email :
mustika.kusuma@mks.transstudioworld.com
Kawasan Terpadu Trans Studio Makassar
Jl. Metro Tanjung Bunga Makassar 90134